Collaboration with sales departments and customer feedback are incorporated in product development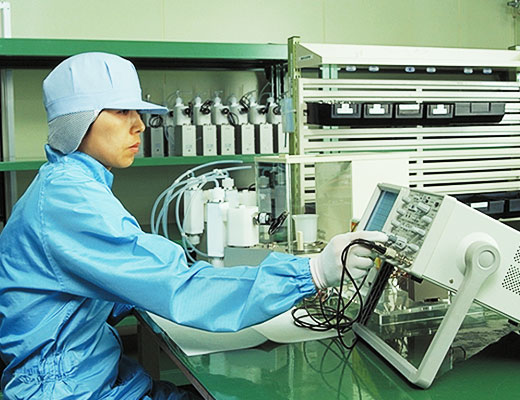 To develop "better products in a shorter time and at lower cost", our technical departments collaborate with sales departments to put all their efforts into developing products incorporating customer feedback.
Flow capacity, pressure, accuracy, temperature, no pulsation. - products are developed by repeatedly testing over long periods as per customers' specifications so they can deliver the best performance under all required conditions for fluid control.